Many people want to know what the most popular face laser treatments are. The cost of laser treatments can be prohibitive, but these days, there are several affordable and effective methods to correct various facial imperfections using lasers. We compared and compiled a list of the top five procedures.
How Do Laser Treatments Work?
Laser treatments are a form of non-invasive cosmetic procedure that does not require stitches, sutures, or any other kind of invasive medical intervention. They can be used to treat various skin conditions such as wrinkles, scars, stretch marks, sunspots and acne. Laser therapy is considered an effective treatment method because it is non-invasive and requires no incisions.
There are several different types of laser treatments available for face procedures. The most common and well-known type is the IPL (Intense Pulsed Light) laser.
What is a Laser Facial Procedure?
Laser facial procedures are a relatively new addition to the beauty industry. These are treatments that use lasers to treat a variety of skin issues, such as pigmentation and fine lines. These procedures involve the use of a laser to make tiny incisions in the top layer of the skin, which is referred to as the epidermis. The amount of tissue that can be removed with a laser is limited.
Here's everything you need to know about the top five face laser procedures before deciding whether they're right for you.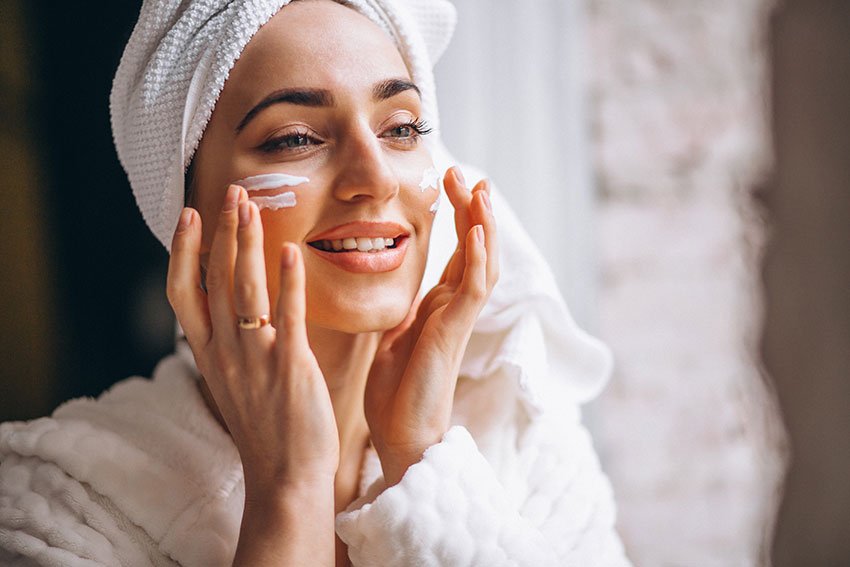 What Are the Benefits of Laser Treatments for the Skin?
Laser treatments are a safe and efficient way to reduce the appearance of wrinkles, fine lines, and other signs of aging. Laser light uses energy from an intense beam of light to destroy skin cells, which cause sun damage and other signs of aging.
Laser is the most preferred cosmetic treatment for a skin treatment or removing unwanted hair. Laser technology is the power behind many new beauty and wellness trends.
But what exactly are the benefits of laser treatments for your skin? We've compiled a list of the top 5 face laser treatments for your skin.
Top Face Laser Treatments
There are many laser treatments that can be used to give your skin a much-needed boost. The most popular machine, the Fraxel laser, is designed to minimize the visibility of wrinkles and age spots while smoothing out skin texture and tone.
Pulsed Dye Laser for Broken Blood Vessels
Laser treatments for broken blood vessels are often called as "laser vein removal" or "face laser vein removal".
The best treatment for broken blood vessels is pulsed dye laser therapy. It can be used to treat all kinds of red, blue, and purple veins that are not very large.
IPL (Intense Pulse Light) FotoFacial Treatment
The IPL (Intense Pulse Light) FotoFacial Treatment is a non-invasive procedure for the removal of sunspots, brown spots, large pores, blackheads and other surface irregularities.
These treatments are performed over the course of 6 to 8 sessions. Each session lasts about 20 minutes. The IPL (Intense Pulse Light) FotoFacial Treatment is one of the most effective ways to fight aging without surgery.
Laser Treatment for Removing Acne Scars
Laser Treatment for Removing Acne Scars is a facial treatment that helps in reducing the redness and lightens the acne scars.
This technology works by sending pulses of laser light with pulses of energy. The laser device emits infrared and red lasers, which help in killing acne-causing bacteria.
Removing acne scars with laser treatment is becoming popular with people who want to get rid of acne scars on their faces. It has been proven to be more effective than other treatments like topical creams or chemical peels.
Laser Skin Resurfacing
Laser skin resurfacing is a popular cosmetic treatment that uses an intense light beam to smooth and revitalize the skin. The laser light removes the top layer of damaged and dead skin cells and stimulates collagen production below the skin surface. The procedure will make your face look younger without any invasive surgery.
Laser skin resurfacing is commonly used to treat:
Fine lines and wrinkles,
Sun damaged skin,
Acne scars,
Oily or acne prone skin,
Large pores,
Laser Removing Tattoos
Laser removing tattoos is a process that involves using laser light to break down ink particles in order to remove the tattoo from the skin. This technique is most commonly used on people who have dark skin or have experienced changes in hair color, as they are harder to remove.
Laser Treatment Can Repair Sun-damaged Skin
We can take care of the skin on our face by using laser treatments. The skin is repeatedly stimulated by high-intensity pulses of light. This helps to repair sun-damaged skin and reduce wrinkles.
If you need help to decide on any treatment, make sure to call us or schedule a consultation about what's best for your specific needs.